The Latest in Furniture Trends for 2023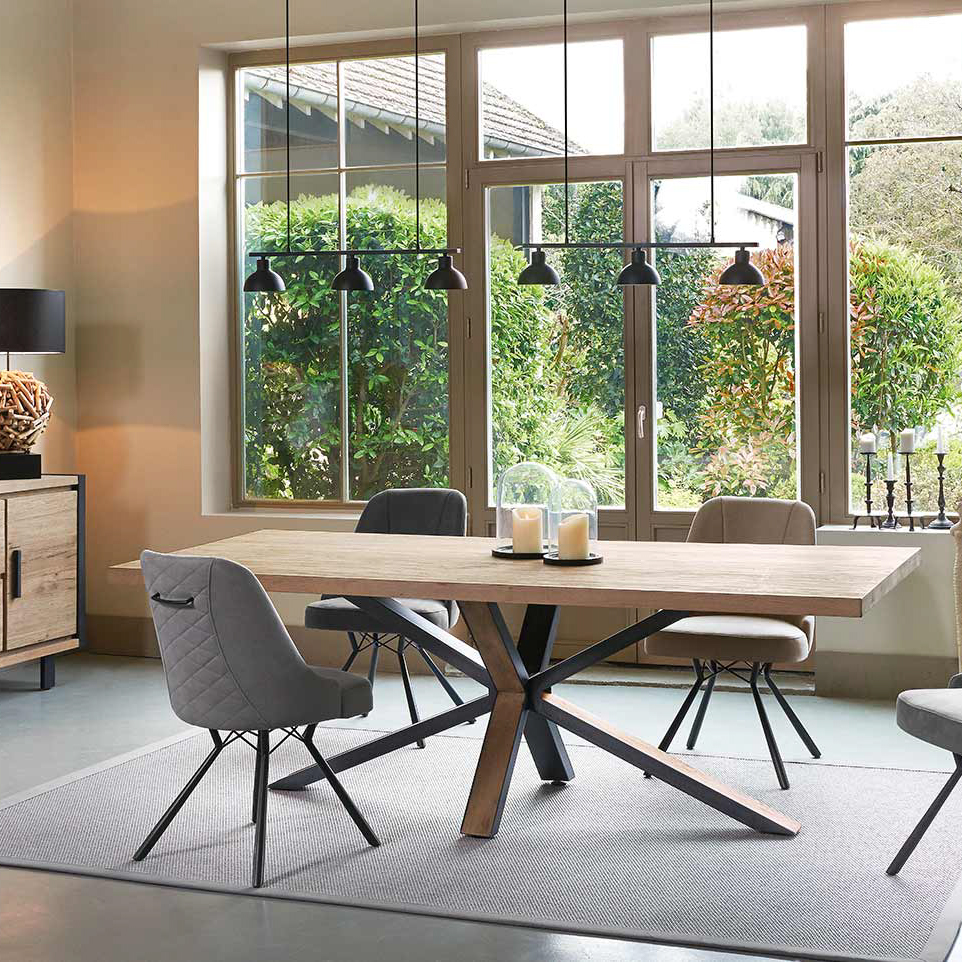 The Latest in Furniture Trends for 2023
The latest in furniture trends bring nature-inspired aesthetics, multipurpose pieces and even a touch of the moon into homes. Designers Karen Rohr, Aleem Kassam and Jess Weeth share some of the most significant new styles to watch for 2023.
Curved lines are one of the most important furniture design trends of the season, according to Weeth. She notes that curved silhouettes add a sense of movement, easing the eye throughout a room and promoting a feeling of calm. Moreover, she says, "Mixing clean-lined pieces with curved silhouettes creates tension and drama."
Another recurring theme at this year's market is the desire to get back to nature in a variety of ways. Rohr points out that many homeowners are prioritizing biophilic designs that encourage a connection to the outdoors. This trend is evident in the popularity of wood finishes, as well as plant-based prints and colors. It's also apparent in the use of materials like woven rattan and jute in place of traditional upholstery.
Brown tones, including nutmeg, mahogany and rich mocha, are on the rise as a neutral that adds a touch of warmth and evokes stability, says Kassam. She suggests using it to frame a living space or dining area in order to establish an inviting atmosphere. Other warm furniture design elements that are popular this year include swivel chairs and lift-top coffee tables, which offer hidden storage in addition to their aesthetic appeal.
Similarly, Rohr points out that mixed-and-matched eras are back in fashion. She describes how furniture retailers are embracing a mix of Art Deco, 1970s, classical, modern-meets-traditional and midcentury Brazilian styles in their showroom vignettes and individual pieces, such as the modern modular sofa from Universal or the tufted Mirissa chair from Universal.
Other furniture design trends that are growing in popularity this year include woven rattan, smoked glass and a more refined version of marquetry, which involves layering thin veneers to create intricate patterns. This type of handcraft was especially prevalent at this year's market, where several vendors showcased pieces that combined the technique with other woodworking techniques, such as acid-washed, hammered and brushed finishes. The Fischer console from Lexington Furniture combines this style with wavy, seeded and colored glass to create a contemporary accent piece.
Other furniture trends that are growing in popularity this year include geometric shapes and a return to traditional silhouettes. Several furniture makers displayed items with sleek silhouettes, a return to the streamlined silhouette that was popular during the Great Depression and the 1940s. Examples of this new style included the Moa cabinet from Lexington Furniture, which honors craftsmanship while displaying classic silhouettes and soothing tones that are ideal for a vintage aesthetic. Another example is the Rosalia cabinet, which offers harmonious forms and materials in a stylish theatrical way. This collection of new in furniture trends provides a wide range of choices for home decorators, regardless of their preferred style or budget. By choosing pieces that speak to you and fit your lifestyle, you can ensure your home is always on-trend.